Exciting Initiatives at New Jersey Libraries
Plenty for kids, adults at Hoboken Library's book festival June 8
The Jersey Journal | By Charles Hack | 5/21/13
The Hoboken Public Library is promising a raft of local authors, an award-winning chef and fun activities for the kids at its first book festival Saturday, June 8, in Church Square Park. Read more...
Read More
Giant Spring Book Sale @ Atlantic County Library System's Mays Landing Branch
Date: May, 28, 2013
Come one, come all to our giant book sale held in the 2nd floor Meeting Room at the Atlantic County Library System's Mays Landing Branch. May 28th through June 4th... Specials every day! Please bring your own bags. Proceeds benefit the Atlantic County Library Foundation's support of programming in your library branch.
Read More
Scotch Plains Big Read event a great success
Suburban News | 5/17/13
Saturday, May 11 was a big day in Scotch Plains, as the Scotch Plains Public Library and the Scotch Plains-Fanwood School District hosted a long-awaited Festival of Hispanic Cultures in conjunction with The Big Read. Read more...
Read More
Children's theater comes to Hoboken Public Library
The Jersey Journal | By Charles Hack | 5/16/13
The Hoboken Public Library has announced its program of children's activities including productions of "Jack and the Beanstalk" and "The Wizard of Oz," early next month. Read more...
Read More
Adults can learn to paint at the Kearny Library
Kearny Weekly | 5/08/13
The Kearny Public Library is offering a free 10-week painting class for adults that will meet on Wednesday evenings from 6 to 8 p.m. this spring and summer. Read more...
Read More
Bridgewater Library to Host Antique Car Show
Warren Patch | By Audrey Levine | 5/08/13
Sometimes there's just not enough days in the week, but every Wednesday we'll give you an idea of something to do to relax, spend time with family and just take some time for yourself. Read more...
Read More
Teen Talent Show @ Maywood Library
Date: May 18, 2013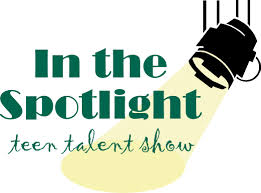 Read More
County to showcase library expansion on Sunday
PhillyBurbs.com | Mark Zimmaro | 4/25/13
Read More
Holocaust survivors share stories
TheDailyJournal.com | 4/24/13
Read More
OCL student filmfest Saturday
App.com | Larry Meegan | 4/23/13
Read More